Purpose: Helping you move from Complexity to Simplicity to Action.
Four reasons to work with Manna:
You are too busy to get any real work done
Your stress and anxiety are through the roof
You have a decision to make, and can't seem to get clarity
Your sales are OK, but there isn't enough cash!
How is Manna Different?
Biblically based approach to problem solving
50+ item check list to get cash moving
Years of experience in start-ups and high growth companies
Significant M&A and planning experience
Extensive training though the Nehemiah Project
What does Manna do?
Business Coaching – change management / momentum building
Goal setting and execution planning
Executive or Team coaching
Decision-making assistance
Temp Exec / CFO services
Complimentary Clarity Call
We set up a Clarity Call to allow you to define the issue(s) you are facing. Upon understanding that, we offer an approach for improvement. Only after agreement on the issue and the approach for improvement will we roll up our shirt sleeves and get to work. Click here to set up a time for a Clarity Call.
Areas of expertise:
Financial
Planning
Operations
Project Management
Goal Setting
Ways to work together:
Coaching
Leadership training
Speaking (Problem Solving, Decision Making, and Business Planning)
Project Management
Fractional Executive
Kingdom Business Coaching and Training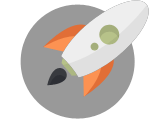 We're Here To Help Your Business Blast Off!
Through Creative Ideas, Innovation & Sheer Determination